Before being an extremely talented jazz pianist and composer, Roberto is a longtime friend. I was thrilled when he asked me to visualise his debut album. Even if pursuing different paths, we both have always shared a taste for the strange and the unconventional, a sort of circus approach to art that brings you to a whimsical, theatrical and folkloristic world.
In this new album Roberto, and his band, played toy instruments and freakout stuff, a childish approach to music in order to create new highly refined tunes. All the tracks take us to a place where reality and dream are entwined, the importance of being pure and free from every dogma allows him to combine different styles and create something beguiling, but most of all, funny and unique.
I wanted to convey this mishmash of emotions and colourful vibes and I wanted to put it all on the album cover. I envisioned a new world where a magician, with his alchemy brings to life a new dreamy and chaotic world. A sort of journey into our stream of consciousness that takes us to the depths of our mind and hidden desires. Chaos and harmony play together, nonsense creates a new order where opposite forces smile to each other, darkness embraces light. Apollo, god of light, ruling over the realm of the self-conscious meets Dyonysus, god of festivals and extravagance, allegory of the innermost natural instincts. Differences here create a beautiful parade of allegories, sounds and colours that truly are a depiction of Roberto's musical mastery.
Every picture was handpainted with acrylics on canvas.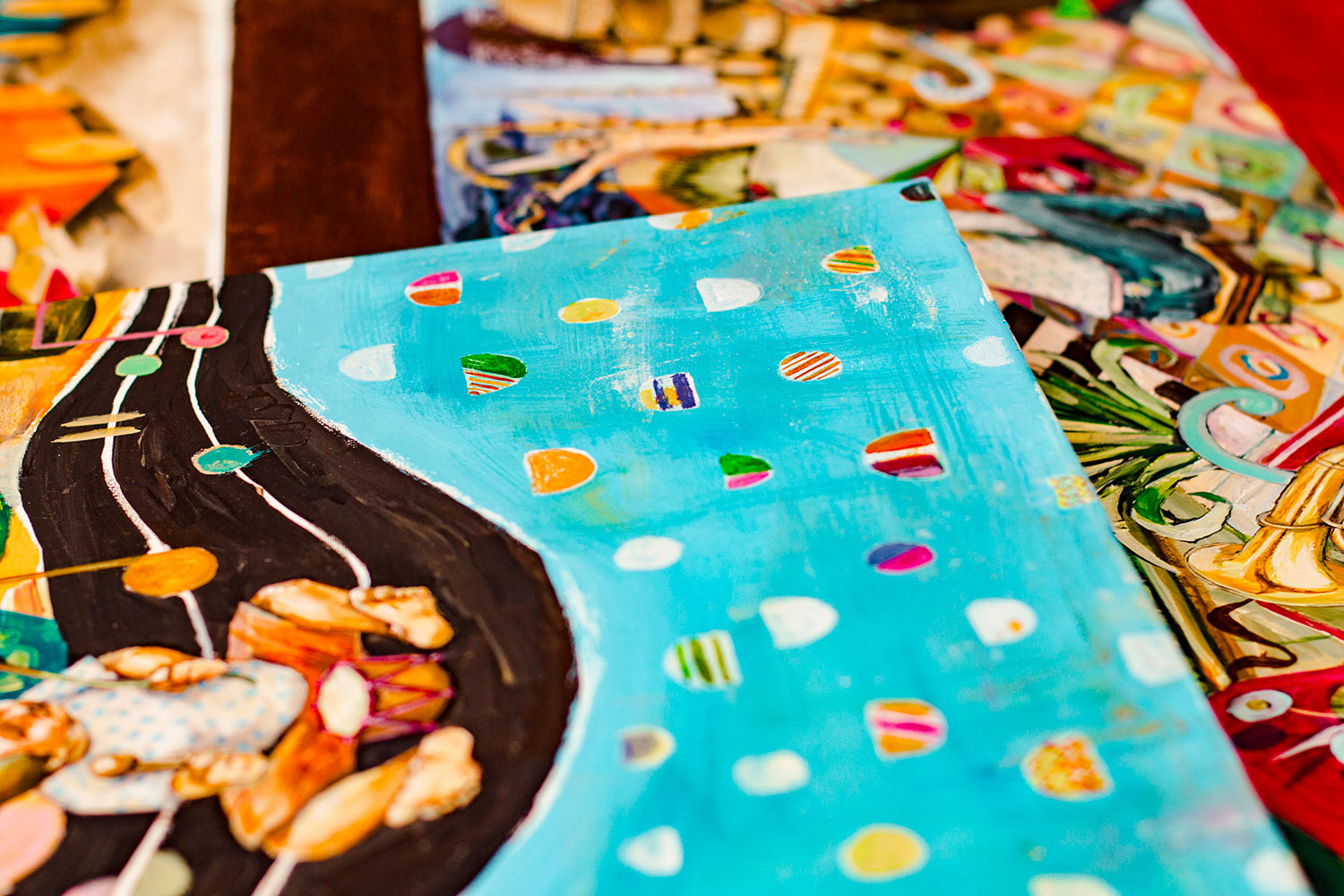 Making of - preliminary studies